About Sue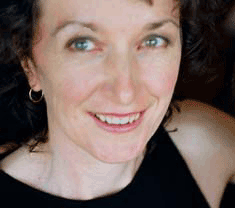 In a Nutshell
I love creating, writing, and learning. Currently, I'm creating content websites in different niches.
Training and Professional Credentials

Completed Advanced Courses at the Coaches Training Institute (April 2001)
Career Development Facilitation Certificate (April of 2000)
Wellness & Lifestyle Management Certificate (1990)
B.Sc. in Human Performance from the University of Victoria (1987)
Path to Where I Am Today
I've been involved in the field of human potential and personal development for 20 years. As a former fitness consultant, I figured there had to be something more than assessing a person's fitness. What about the rest of their life? Coaching was the answer to that.
However, to my surprise, the traditional format of coaching -- once a week, three times a month -- didn't fit my temperment.

In early 2001, two things happened. During a Success Tracs coaching program we were asked to write down a unique talent we thought we might have that we hadn't really tried. I wrote down writing and started to cry.

Now that's usually a cue that some truth is about to be revealed. Given that 1st year English in university consisted of me frequently trying to convince my professor to raise my mark as 18 year old young women interpret poems and novels differently than 60 year old men and there wasn't a 'right' interpretation. And given that grammar seemed like a secret language I didn't have the code for - the fact that I thought writing might be a unique talent was both surprising and somewhat bizarre.

Shortly after, Coachville offered a 4-part teleclass on how to write profitable ebooks. I took the course and within 6 weeks had written and started to sell the 'How to Become a Coach' ebook. That's when I discovered you can coach through 'products' as well.
Professional Accomplishments

Creator of How to Become a Coach ebook (2001)
Co-created How to Become a Coach for Therapists ebook with Juliet Austin (2002)
Sue has supported entrepreneurs to expand their expertise and knowledge into a variety of products and services.
Creator and writer for three former ezines: Grow Your Practice, Success Tips, and Coach and Profit (co-creator).
What Sue Does Best

Generating and expanding ideas.
Innovating and creating.
Writing (not to be confused with grammar)
Breaking the big picture into the little details.
Finding solutions. There has to be a way! (A talent friends have been known to describe with other words...)
Mentors

Gail Wilson: My first provincial coach. At the beginning of the season she said that those who were fit would play and she kept her word. A number of players were better than I was, but because I was fit I played.
Lynne Beecroft: My coach at UVic and Provincially. She believed in me even when I didn't. She has a way of winning with teams that, on paper, look like they'd have no chance to win their conference let alone the nationals.
Liz Hoffman: The coach at the University of Toronto. She raised the bar on what I thought I could do or wanted to do. And I rose to the challenge.
Various Internet Marketing Gurus: If these guys from blue collar jobs can make a great living online than so can I! They continue to teach me to keep it simple (I can complicate things) and to keep going until I achieve my goals.
Something You Might Not Know About Sue

Reader for the "Chicken Soup for the Canadian Soul" book. Which involved reading and rating approximately 250+ stories to help decide which made the cut.
Former member of the National Field Hockey Team
Member of the 1984 Field Hockey Team inducted in the UVic Sports Hall of Fame in 2004.
Loves country music and has been to Fan Fair in Nashville. And Dollywood of course! (It really does exist and no Dolly wasn't there...)
Favorite Personal Development Books

"tuesdays with morrie" by Mitch Albom
"The Attractor Factor" by Joe Vitale
"Seeds of Greatness" by Dennis Waitley
"Mans' Search for Meaning" by Victor Frankl
Did I mention Harry Potter? Talk about fun and engaging books!
Favorite Business Books

"The Tipping Point" by Malcolm Gladwell
"The E-Myth" by Michael Gerber